Dr. Alan Adkins
Dr. Alan Adkins was born and raised in Pensacola, Florida. He did his undergraduate studies at Pensacola Junior College and University of West Florida. He received his Doctor of Dental Surgery degree from the prestigious Case Western Reserve University in Cleveland, Ohio. In dental school, Dr. Alan was awarded the Thomas Hinman scholar.
He is active member at the American Dental Association and the Florida Dental Association. In his free time, Dr. Alan enjoys spending time with his wife Debbie, watching college football (Go Noles!), fishing, and listening to music.
Dr. Walter F. (Beau) Biggs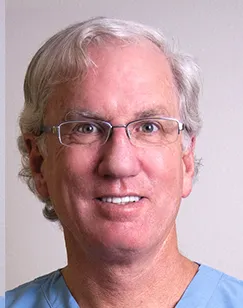 Dr. Walter F. (Beau) Biggs, DMD, joined the Adkins dental practice in September of 2014. He previously owned a dental practice in Pensacola from 1984 to 2009. He then spent 5 years as a civilian dentist in the U.S. Army before returning to Pensacola to practice again in the community he grew up in.
Dr. Biggs has a special interest in implants. He has articles published in the Journal of Prosthetic Dentistry on the subject. He has been on the visiting faculty at the prestigious Pankey Institute for Advanced Dental Education and is an active member in the Florida Dental Association.
Dr. Biggs is a born and raised Pensacolian- in fact, he grew up across the street from Dr. Adkins! His father owned "Biggs Sporting Goods" in downtown Pensacola, his brother has a construction business in town, and his sister is a local artist.
Dr. Biggs is married to Shay. They have a son, a daughter, 2 beautiful granddaughters, and a grandson.
Dr. Robert Nusbaum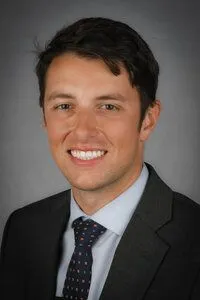 Dr. Robert Nusbaum, DMD, grew up in Pensacola, where he graduated from Catholic High School in 2014. He then went to the University of Florida where he earned his Bachelor of Science degree in Food Science with a minor in Chemistry, as well as his Doctor of Dental Medicine degree in 2022. He then attended East Carolina University's School of Dental Medicine to advance his education in general dentistry.
Dr. Robert is very excited to be back in Pensacola and working with Dr. Alan and Dr. Beau. When he isn't hard at work in the office you can likely find him fishing or watching some college football (sorry Dr. Alan, but Go Gators!).
---
Staff
All our professionals at Adkins & Adkins, DDS maintain the highest levels of accreditation and pursue ongoing education to stay abreast of the latest trends in dentistry.